Enrollment
To enroll in the studio, please contact me to schedule a free trial lesson. This gives us the opportunity to meet, discuss your musical interests and goals, and I can answer any questions you may have regarding piano lessons. In addition, this initial meeting allows you to experience my teaching style and helps me to determine if we will have a successful student/teacher relationship.
Pianos

Students must have an acoustic piano or a full-size, touch sensitive, digital keyboard in their home. I am happy to assist you with purchasing an instrument or recommend a piano technician to tune your piano.
About Lessons
Weekly, private lessons are 30, 45, or 60 minutes long, depending on the age and experience level of the student. Lessons will cover all aspects of piano playing – musicianship, music theory, technique, sight reading, music history, and performance skills. Method books and musical repertoire will be tailored to the individual needs and interests of each student.
Piano lessons are a collaborative effort between teacher and student, but parental involvement is crucial as well. For younger students who will need assistance with daily practices at home, a parent is required to attend lessons with their child.
Tuition
Weekly 30 minute lessons - $120.00 per month
Weekly 45 minute lessons - $165.00 per month
Weekly 60 minute lessons - $200.00 per month
Lessons are weekly with the exception of major national holidays.
Practicing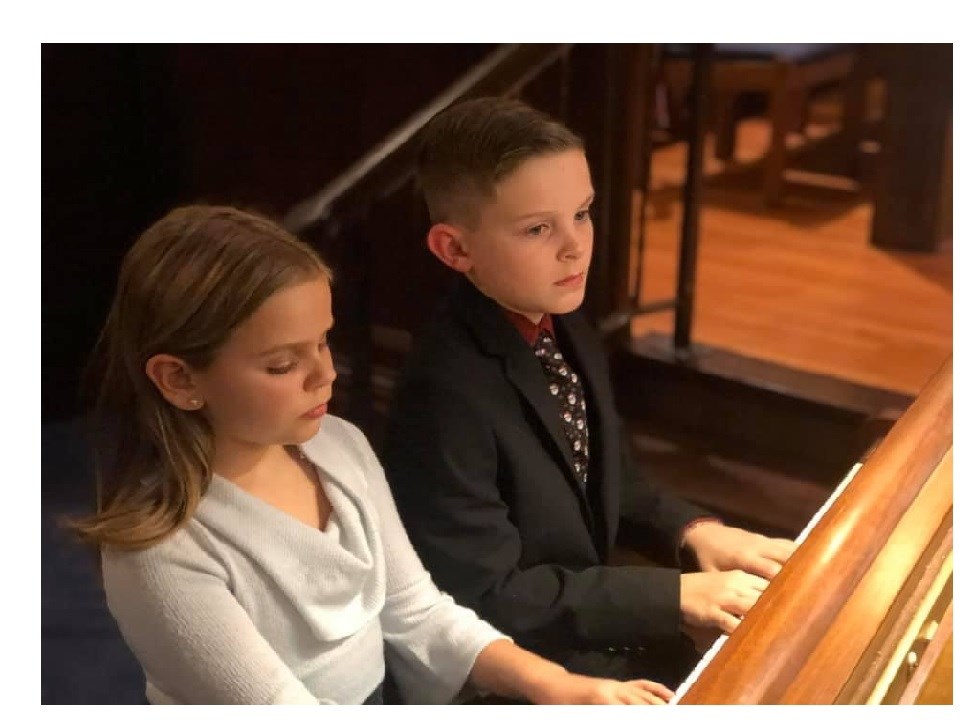 The more efficient and consistent a student is in their practicing, the more skilled and enjoyable their playing will become. Daily practice sessions of 10-20 minutes for young, beginning students, 20-40 minutes for intermediate level or older beginning students, and 40-60 minutes for advanced students are recommended. The quality and frequency of piano practice sessions is as important as the length. More effective results are often achieved with shorter practice sessions several times per day, especially with younger students.
Students are expected to complete all assignments to the best of their ability. Please contact me between lessons with any questions or concerns that occur during practice.
Performance Opportunities
Recitals are an exciting opportunity for students to present their skills in a performance setting. Recitals are held twice per year in the spring and the winter holiday season. Students are also given to opportunity to participate in the National Piano Guild Auditions, the Ohio Federated Music Clubs Junior Music Festivals, and other local events hosted by the Ohio Music Teachers Association. Students are strongly encouraged to take advantage of these opportunities as part of their piano studies.